ABOUT PROJECT BEAUTY EXPO
an expo like no other
Part conference part experiential inspiration wonderland, We're a platform that celebrates multicultural beauty and the indie brands that supports women of color.
PROJECT BEAUTY EXPO (PBE) has taken the tired conference world by storm, creating a space for the next generation of colored entrepreneurs, intrapreneurs, and thought leaders to meet, hatch plans, and thrive together.
OUR STORY OUR MISSION
OUR HISTORY
we DO IT for the culture
We aim to provide curated, one-of-kind intimate experiences for both multicultural consumers and retailers.
We want women of color, press and buyers to connect with indie brand founders, network with content creators, beauty enthusiasts and give them an education in beauty, wellness and lifestyle.
BRITTANY BROWN
OUR FOUNDER
A natural beauty enthusiast
After starting her own business, Monee' Cosmetics, Brittany was frustrated by the lack of multicultural women in the beauty industry. She started PBE as an effort to create a support network for women of color who are interested in natural beauty, wellness, and healthy living.
In a short amount of time, PBE has grown into a substantial platform not only showcasing indie beauty brands, but offering opportunities for women, bloggers, natural beauty enthusiasts, and customers to connect, collaborate and share ideas.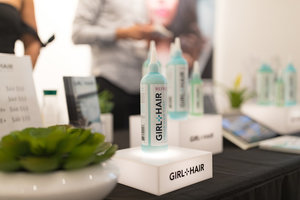 They love us and we love them view more below to see what some of our past vendors have said and how exhibiting at PBE has benefited them.
PBE EXHIBITORS are INDIE brands / service providers in:
MANY HAVE REPORTED POSITIVE EXPERIENCES & results FROM EXHIBITING AT PBE
Increased Brand & Product Awareness

Uptick in Sales During & Post Event

Expanded Social Media Reach

Connected with Press & Influencers
PBE2018 Hosted over 40+ exhibitors
HERE'S WHAT THEY HAD TO SAY...
"I sold out of product within 2 hours."
"Attendance was great!
Attendees perfectly fit our
target demographic. Well
organized and executed."
"I loved the attention to detail in curating the brands. Just a few commercial brands."
"The social media was on point and easy to repost. Great influencers."
JOIN THE MOVEMENT. CLICK THE APPLY BUTTON TO EXHIBIT AT PBE2019.